The Danube as a cultural brand
The Danube Cultural Cluster Association was established in Vienna in 2012 as a cooperation platform. It was developed in accordance with the macroregional initiative of the European Union's Strategy for the Danube Region (EUSDR). Its primary aim is to represent the interests of contemporary cultural and creative projects, as well as to establish a communication and cooperation platform for them while generating own projects with an eye toward enhancing the "Danube" as a quality cultural brand.
Today, the Danube Cultural Cluster is the only regional (transnational) NGO in the field of culture being an official observing member of the international Steering Group of EUSDR Priority Area 3 (Culture, Tourism & People to People Relations).
Our members are institutions and NGOs that have been engaging in numerous international and cultural events and partnership. The members of the Danube Cultural Cluster work on ways to promote arts and culture in their respective countries, regions or communities.  While doing so, they are aware that exchange of good practices and collaboration on European level are a precondition to develop sustainable and up to date programs for their own audiences. Most of the institutions/NGOs try to link up to the European arts scene and develop bi- or multilateral activities in order to foster Danube-wide and European collaboration and exchange. By being member of the Danube Cultural Cluster, they consider the EUSDR as a useful instrument to further enhance their efforts in the Danube region.
The members mutually support each other's transnational activities and projects by promotion, recommendation, acquiring of partners, sponsors or venues. The Danube Cultural Cluster is an open platform of motivated cultural partners.
Managing organisation and contact
Full name: Danube Cultural Cluster – Verein für die engere kulturelle Zusammenarbeit der Donauländer (association for a stronger cultural cooperation in the Danube region)
Registration number: ZVR 556555445 (Austria)
Organisation type: independent (non-profit) association
Contacts:
Email: danubecluster@gmail.com
Fb: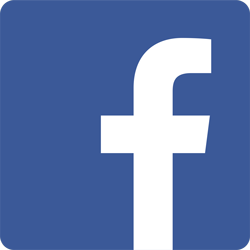 Expert works
EUSDR PA3 membership
The Danube Cultural Cluster is observing member in the international Steering Group of Priority Area 3 (Culture and Tourism) of the EUSDR and can therefore contribute to the development of the cultural and touristic issues of the Strategy. More info about the Priority Areas >>
Photo: Paolo Margari, _ulmos_,